Sataedu's organisation
Matti Isokallio, Director of the Educational Federation
Anne Laine, Principal
Kirsi-Marjo Halonen, Director of Education
Tuomas Mäki-Ontto, Director of Education
Nina Peltomäki, Director of Finance and Administration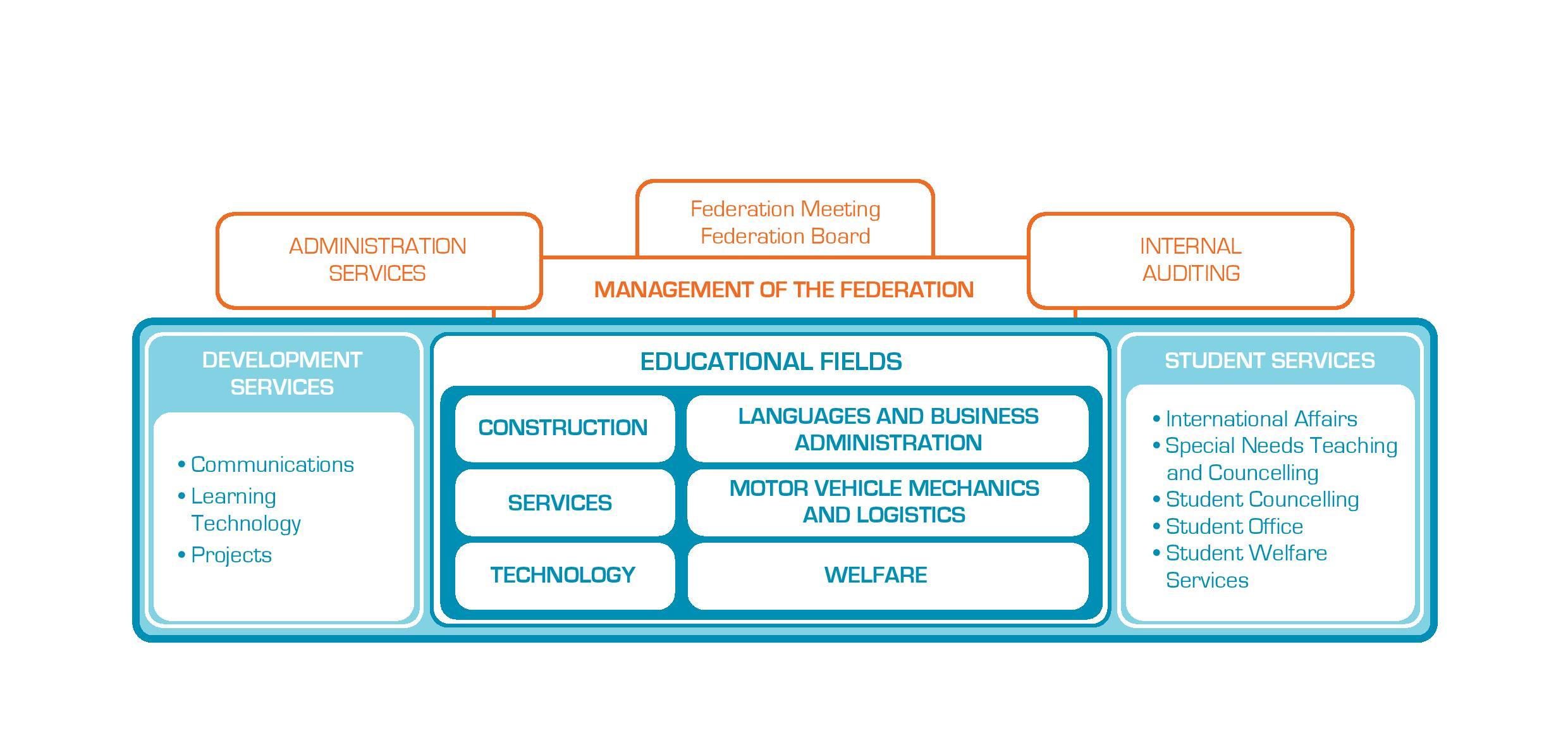 Our operating policy
Satakunta Educational Federation produces individual and flexible educational services. Our skilled staff is committed to the development of quality in cooperation with students, working life representatives and representatives of other stakeholders, as well as the maintaining organisations of the educational federation.
We take care of the well-being of our students and staff and guide them towards activities complying with the principles of sustainable development. We provide a healthy and safe learning and working environment. We comply with acts, decrees and other regulations governing our activities.
Meeting the requirements of the ISO 9001 standard, our operational system supports and bolsters the realisation of the federation's values, vision and strategy.The operational system covers the essential principles of quality management, the federation's operating processes, the quality targets and the federation's instructions guiding their realisation.